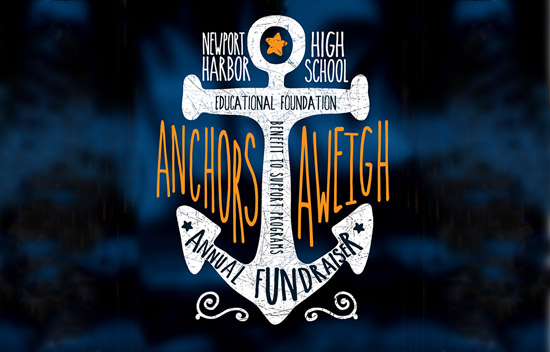 Party with us at Balboa Bay Resort, Friday March 8, 2019 as we raise funds for our students to succeed. Our online auction runs for several weeks prior to the gala, where we dance, dine and shop for unique items and experiences. Tickets and info at BiddingForGood.com/NHEF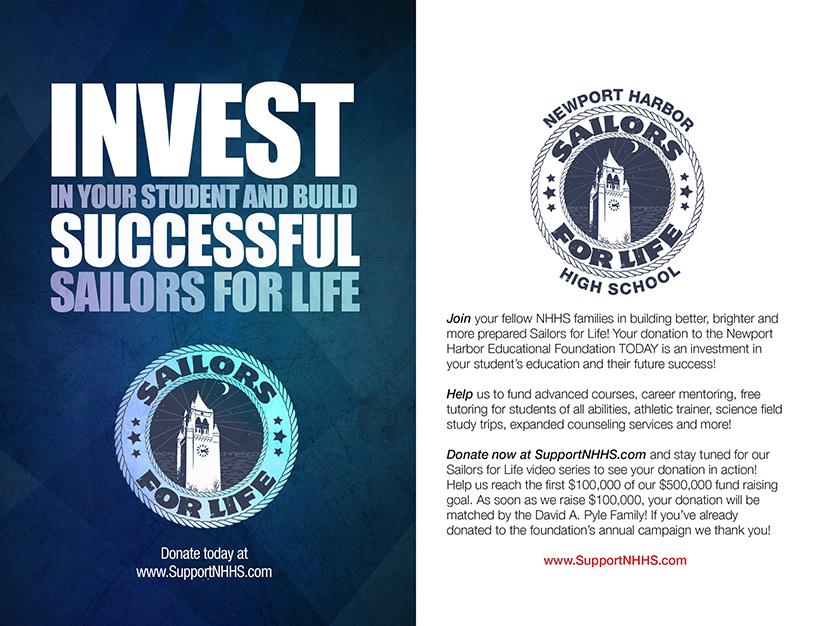 Invest in your student and build a successful Sailor for Life!
The Newport Harbor Educational Foundation just launched the Sailors for Life fundraising campaign to fund advanced courses, mentoring, free tutoring, athletic trainer, expanded counseling services and more for your student! Please watch this short video and join your fellow NHHS families in building better, brighter and more prepared Sailors for Life…TODAY!
Donate now and stay tuned for more episodes of the Sailors for Life video series to see your donation in action!
Every parent and grandparent of Harbor High students is encouraged to make an annual donation to enhance their teen's education. Help us meet our matching gift challenge!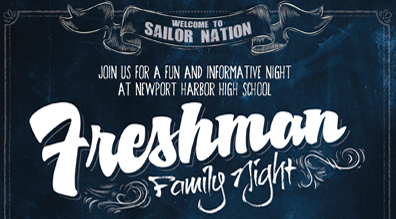 Welcome to Sailor Nation! Join us for a fun and informative night at Newport Harbor High School. Hear from school principal, Dr. Sean Boulton, get vital information for Freshman students and parents, learn about important on-campus resources & connect with other Freshman families. More information.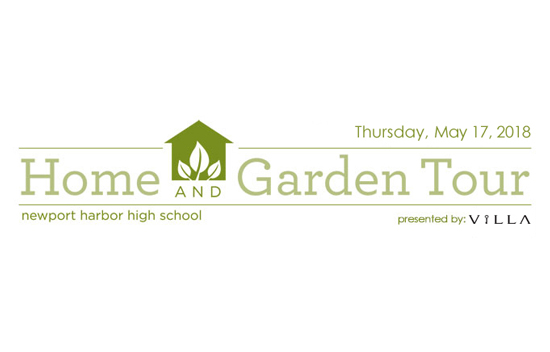 Walk through six stunning homes and gardens, enjoy a delicious lunch as you gaze at Newport Harbor, and enjoy an afternoon reception at Barclay Butera Interiors all while you support Newport Harbor High. Tickets sell out, so get yours early at
Newport Harbor Home Tour
.

Click logo for info or
start shopping now here
. Bookmark this page so you can easily return for all your Amazon shopping.

Please join us for our annual tour of beautiful homes
in the Newport Harbor High School Community.
Disclaimer: This website is operated and maintained by volunteers of the Foundation. All information and postings associated with this page and any links are at the sole discretion of the Foundation and not endorsed by the Newport-Mesa Unified School District.
Newport Harbor Educational Foundation - Newport Harbor High School
600 Irvine Ave.
Newport Beach, CA 92663
Phone: 949-646-1556
Federal Tax ID # 33-0676878
Email: nhef@nmusd.us