Newport Harbor High School (NHHS) teachers NEED CHROME BOOKS in their classrooms.
Students are energized and motivated to learn with this innovative technology for interactive instruction. Chrome Books are portals to the internet and utilize Google Apps for Education. Every teacher would like a classroom set in the English and science departments!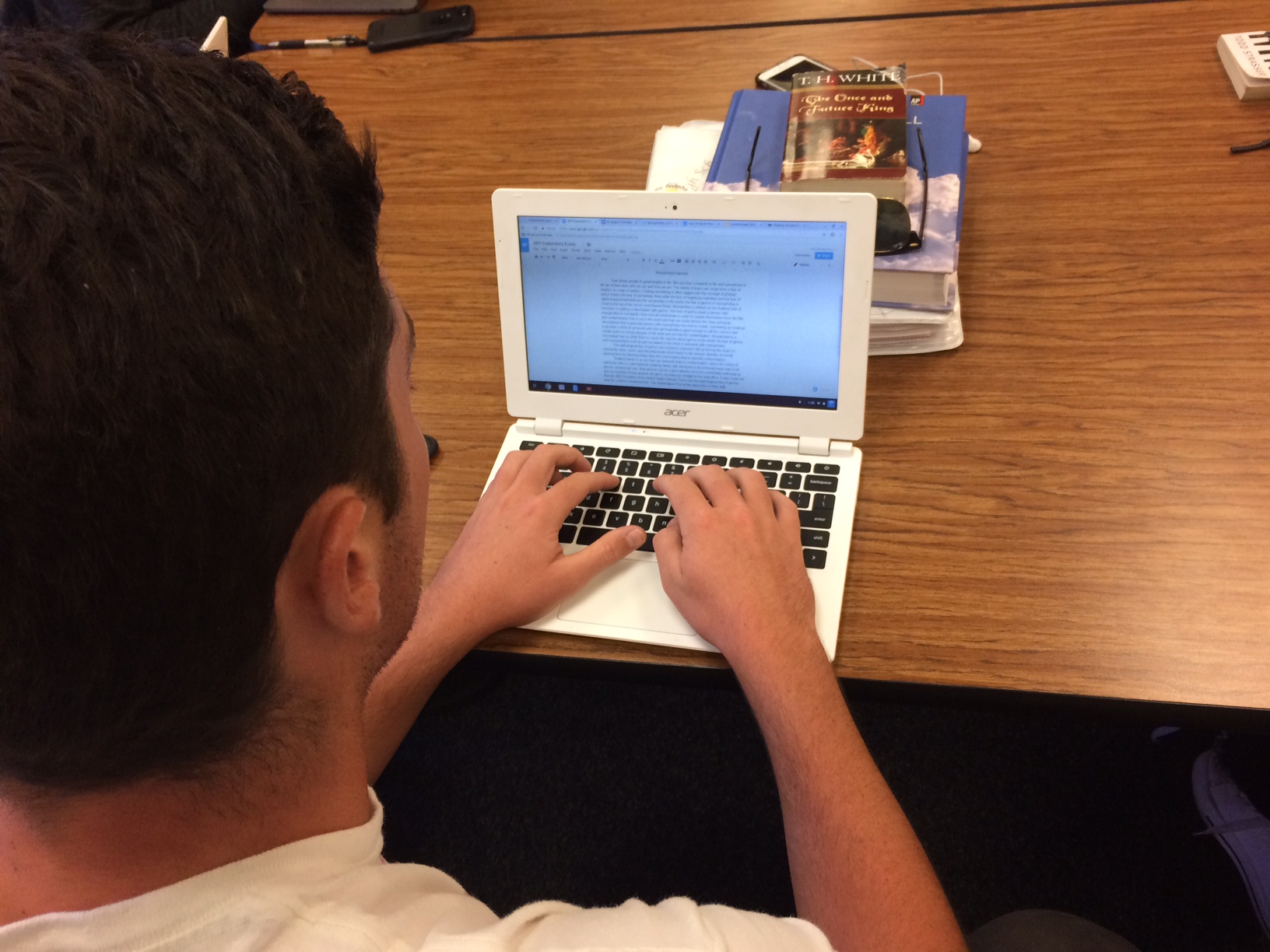 In the NHHS English department students are given time to write their essays in class using Google Docs.  NHHS English teacher Laura Barnebey can review each student's writing progress and make comments for immediate feedback – making the learning process highly interactive, effective, and efficient. Each Chrome Book costs $250 and donations of any amount are greatly appreciated in our Chrome Book fund raising account.